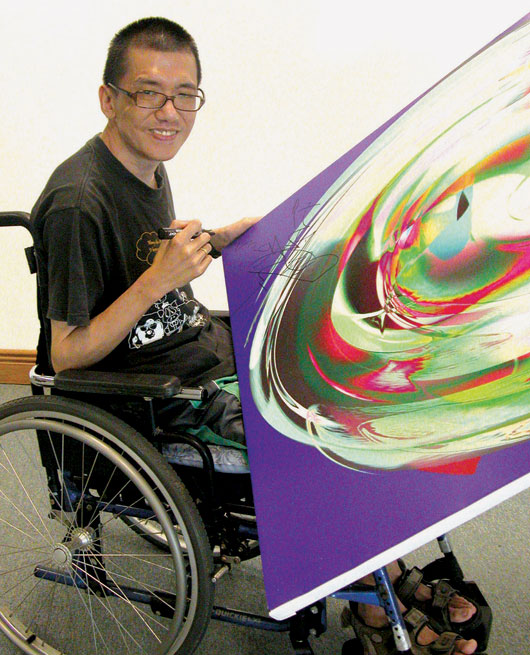 ARTIST, FRIEND, INSPIRATION
Martin See Tho was a Singapore Signature Digital Artist who won his recognition during his first solo exhibition on 14 December 2007.
Martin was wheelchair-bound since 2001 due to Machado Joseph Disease, an incurable degenerative disorder that robbed him of his career, dignity and even his natural ability to stand, balance, coordinate, speak and eat. Despite this heart-wrenching fate, Martin fought on bravely and learned digital painting in 2005.
At the heart of Martin's dynamic, bold and inspiring digital art pieces lies the notion of love and compassion – the unwavering pillars of strength that rejuvenated and anchored his purpose of existence amid the storms of life.
Feel the sparkle of love and compassion in his artistry as the ripples of hope bring a tranquillity of light into your life!
"If one day, should I leave this world, I know there will not be any traces of regrets for I have achieved great victory by facing life courageously and has transformed my life. Please only remember my art pieces rather than my physical form for through them; you can see my true beauty and my conviction and faith for life. They are the manifestations of my value and the mission to inspire many out there."
~ Martin See Tho ~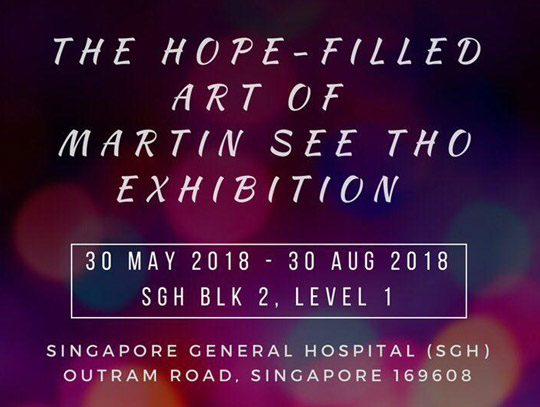 Art Exhibition at SGH on 30 May – 30 August 2018: The Hope-filled Art of Martin See Tho View Details
A video paying tribute to Martin's life and legacy.