6913307-145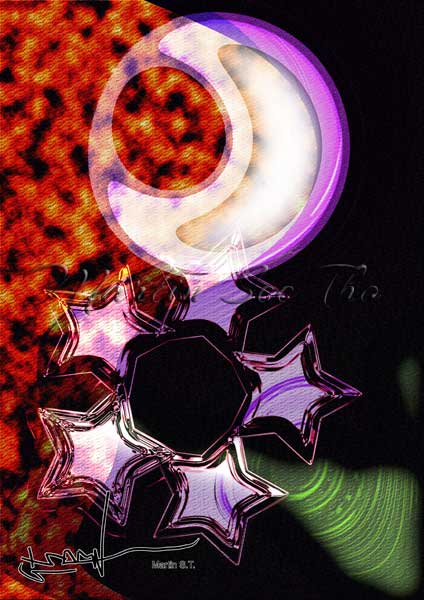 She was like a Sun gazing over me with love and gentleness like the moon. She lit up my life like the stars and my life bloomed with her beauty. I felt her warmth in her strength and resilience in the darkest hours, never once losing hope.
She is my Sun, and the Star of my Galaxy.
Dedicated to Sandra.

Presented to "Sun"
This is a piece that Martin had left behind for an important woman in his life, "Sun". A woman who stood beside him all these years in silence, praying earnestly for his recovery, independence, and break-through in life. Martin achieved his great victory when he was conferred as the first Signature DASE Artist during his first Solo Digital Art Exhibition on 14 December 2007. That day was indeed Sun's greatest joy as her prayer was answered when this prestigious recognition was awarded to Martin.