BOOKS: THE HOPE-FILLED ART OF MARTIN SEE THO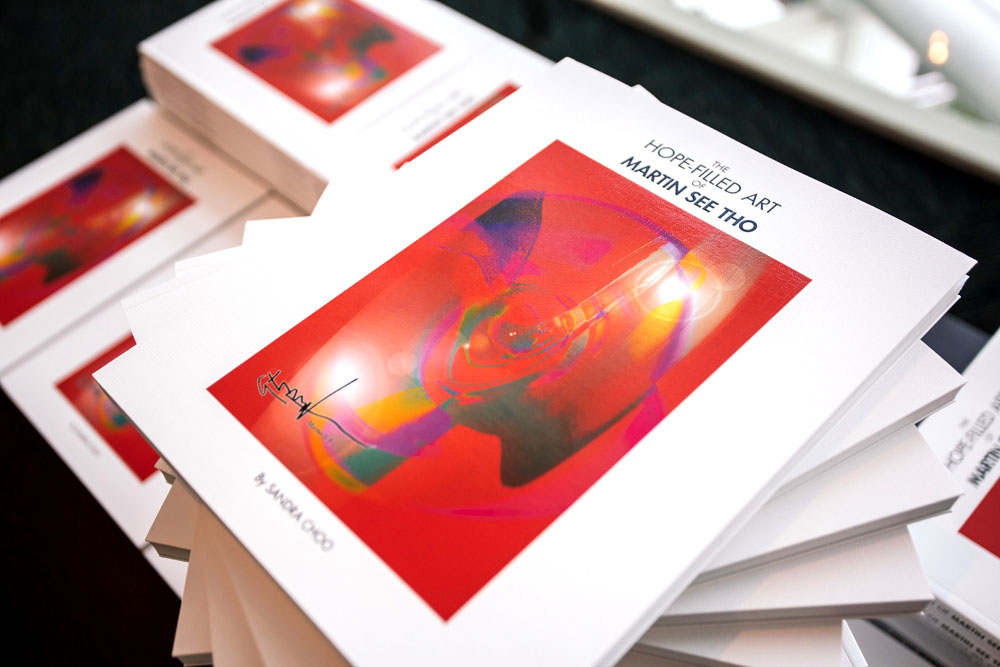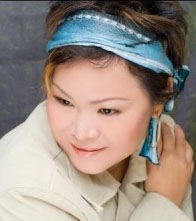 ABOUT THE AUTHOR
Sandra Choo is a bilingual author who wrote "Love and Compassion", 《爱与慈》and "Ward 43".
Through the narration of her son's encounters and interactions with Jerry Tay, Sandra hopes that this art book can give motivation, inspiration and values to many, especially the youth, that their altruistic qualities will shine brightly in all their endeavours in life.
THE HOPE-FILLED ART OF MARTIN SEE THO
Martin See Tho was 32 when he became a wheel-chair bound victim of Machado Joseph Disease, an incurable degenerative disorder that robbed him of his career, dignity and gradually, all his physical abilities.
However, he persevered through all odds and adversity, and learned digital painting at age 36. The journey was never smooth for Martin, but through unwavering faith, arduous work and tenacity, he eventually emerged as a true victor and gained recognition as a Singapore Signature Artist in 2007. Martin passed away peacefully in 2009 at age 40, leaving behind a legacy of 160 digital artworks which he created during the most despairing last lap of his life.
This book is Martin's poignant, intensely moving testimony of living life to the fullest till the very last moment visualised by his Art. It is a compilation of hope, optimism and immeasurable grit, made possible only by the sheer and unflinching love and conviction of a wife, caregiver, and soulmate, Sandra Choo.

GET YOUR COPY TODAY
Grab this beautiful book of Art as a gift for your family and friends!
Buy Now
Net proceeds from the sale of this book will go to support The Book Council's programmes and works for writers, publishers, storytellers, book suppliers, libraries, as well as the reading and literary communities.
"I was struck by Martin's use of strong and vibrant colours to express his inner world. Most of his paintings demonstrate very bold lines that criss-cross and dance around in tension, creating multiple spaces for creative expressions. His total works together form a rhapsody in celebrating hope, creative passion and personal breakthrough…"
Ms Claire Chiang
Co-Founder of Banyan Tree Hotels & Resorts, and
Chairperson of National Book Development Council of Singapore (Singapore Book Council)
"…What an honour it is to have Sandra again touch our hearts with her love and wisdom as she shares Martin's paintings in this art book. Her words, his paintings – love and compassion. This is true Art."
Ms Gaylene Levesque
Professor of English, Eastern Institute of Technology, Napier, New Zealand
"Martin epitomises a true inner warrior who conquered desolation with dogged spirit and dignified struggle, seeking and attaining the ultimate bliss and eternal peace. He was a trained and promising engineer, but was thrust to design, deal and confront his own destiny in premature fashion…"
Mr Hassan Ahmad
QM Managing Founder
"This book is a wonderful initiative by Sandra, it is a work of love. I hope Martin's courage and perseverance will be a source of inspiration for others, especially our young, to always strive for their dreams and never give up in the face of adversity."
Mr Chee Hong Tat
Senior Minister of State for Ministry of Health and
Ministry of Communications and Information
"The subconscious communicates through the language of pictures and feelings in partnership with the multidimensional Soul. These works of art are more than products of a creative mind and body, these are cosmic expressions of an enlightened being."
Mr G. Kuna
FIT Master and Life Coach
"I have a piece of Martin's work entitled 'Portal'. When I have my breakfast at the dining table facing this painting, I will look at it as it inspires me to step into the right attitude for the day. It tells me, 'Enjoy every moment, take nothing for granted. Let your curiosity, passion and wisdom guide you. Face all there is to face and find the inner courage to move forward vibrantly no matter what happens.'"
Ms Dorotea Brandin
Author, Leadership Communication Trainer and Coach, and
Founder of Core Communication Coaching
"Art is the expression of the human heart and Martin's Art brings out this great humanity."
Mr Jerry Tay
Member of the Singapore Soka Association
"…Martin's artworks expressed his experience of undergoing torment, deadlock and powerlessness, then returned to the fundamental life state of humanity, composure and confidence. He did not succumb to failures in his health, career and other problems. He refused to give up on life. Instead, he dedicated his life in upholding and spreading the core values of humanity expounded in the teachings of the Lotus Sutra (kosen-rufu) through his artistry until the last moment. I find in him an indomitable spirit and I am truly inspired by his works and Sandra's book…."
Ms Clara Ong
Member of the Singapore Soka Association
"I have never met Martin. I got to know about him from viewing his Art and reading Sandra's stories of his journey, both of which are wonderful expressions, filled with hope and love. Truly touching and inspiring!"
Mr Jackson Tan
Artist, Designer and Curator