EVENTS: DIGIART EXHIBITION 2013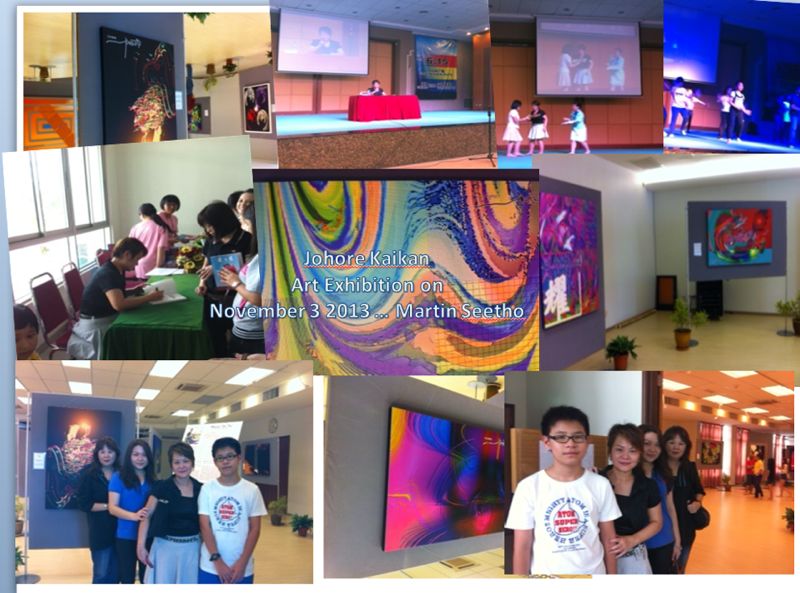 DigiARt Exhibition 2013
1 – 3 November 2013
The exhibition was staged at Soka Gakkai Malaysia (SGM) Johor Culture Centre from 1 to 3 November 2013 in support of the SGM Johor Family Day.
Sandra joined the region meeting held on 3 November 2013 morning where she shared with a few hundreds of friends, members and leaders on Martin's life, challenge and mission. Through this meaningful platform, many visitors were encouraged by Martin's indomitable spirit and the beauty he portrayed in his artworks.
Special thanks to the SGM Johor Organizing Committee for putting up this exhibition as well as the support from everyone, including Lyn, Eunice and Mr & Mrs Poon.
Back To Events