EVENTS: HEART OF LOVE AND COMPASSION EXHIBITION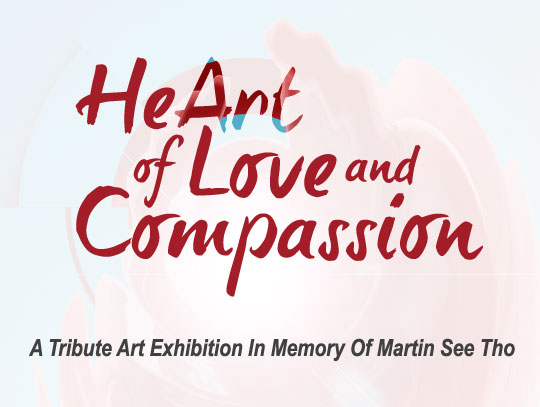 HeArt of Love and Compassion
A Tribute Exhibition In Memory Of Martin See Tho by DASE and SSA
27 – 30 May 2010
This exhibition was a tremendous success with more than 1300 visitors from Singapore and abroad. 82 pieces of Martin's art-works were sold at this tribute art exhibition. In his name, all the proceeds generated from these sales have been donated equally to four charitable organisations.
Our deepest gratitude and thanks go out to organisers, volunteers, family, friends and all involved who graciously volunteered their services as well as to all visitors and buyers who came and appreciated Martin's work.
Although Martin is no longer with us, we know that he would have been very happy and proud of the ripples of love, inspiration and compassion that has begun to spread from his works.