EVENTS: HOPE-FILLED BOOK LAUNCH
THE HOPE-FILLED ART OF MARTIN SEE THO
28 November 2017
The Hope-filled Art of Martin See Tho was launched by the Guest-of-Honour, Ms Claire Chiang, Co-founder of Banyan Tree Hotels & Resorts and Chairperson of Singapore Book Council (National Development Book Council of Singapore) on 28 November 2017 at The Pod, National Library Board.
Narrated through the lens of a youth, this book of art comprising Martin's full collection of 160 inspiring works, was unveiled at the book launch by Ms Claire Chiang and Ms Sandra Choo to honour Martin both as an artist and an individual.
When Martin was conferred as a Singapore Signature Artist in 2007, his mission or vow back then was to be an inspiration to others via his creations presented in a book of art. Ten years on, this book has finally been accomplished and the opening of a gift box by Claire and Sandra, symbolized the gift of eternal victory, infinite love and hope left behind by Martin for humanity. His immeasurable courage, grit and optimism manifested in his art will serve as a torch for future generations and for mankind. It is envisioned that Martin's unique collection of digital art will become a beacon of hope for many around the world, especially the youth, medical institutions, and those in similar circumstances as Martin.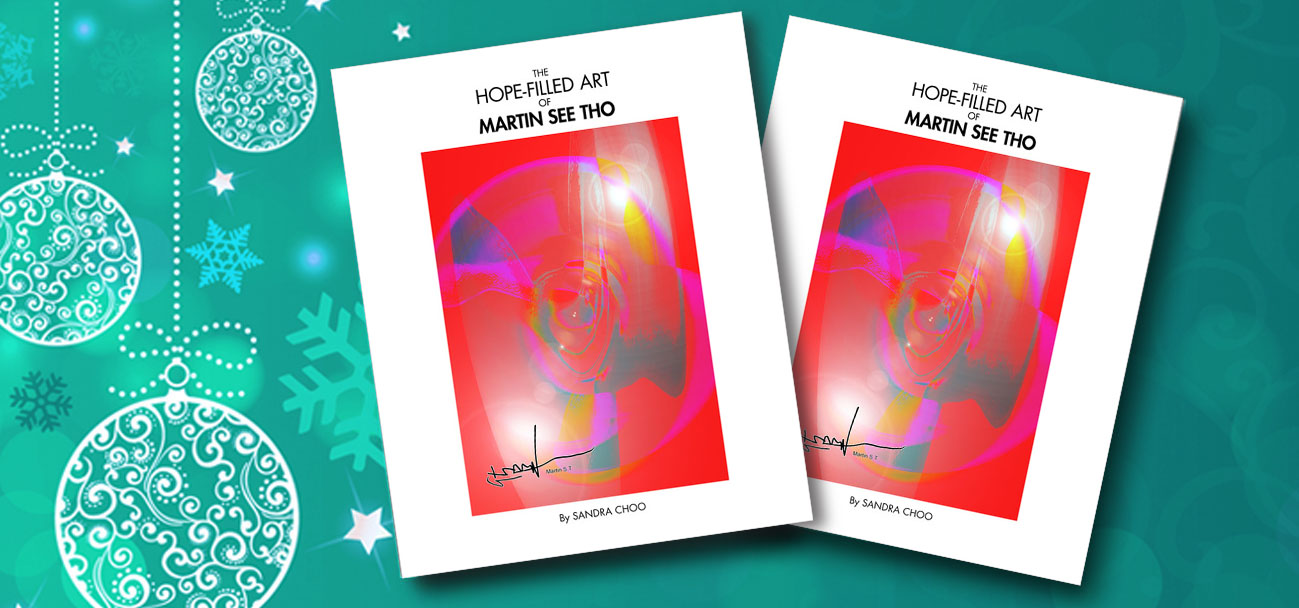 ORDER YOUR COPY TODAY
Get a copy of The Hope-filled Art of Martin See Tho at $33 (free delivery within Singapore).
Net proceeds from the sale of this book will go to support The Book Council's programmes and works for writers, publishers, storytellers, book suppliers, libraries, as well as the reading and literary communities.