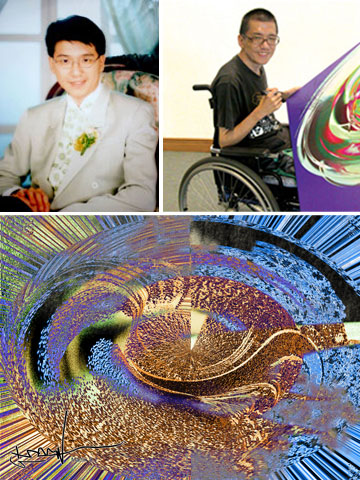 MARTIN SEE THO – DIGITAL ARTIST
Martin (26 April 1969 – 13 April 2009) was a Singapore Signature Digital Artist who won his recognition when he had his first solo art exhibition on 14 December 2007.
Martin was wheelchair-bound since 2001 due to Machado Joseph Disease, an incurable degenerative disorder. Progressively, he lost his natural ability to stand, balance, coordinate, speak clearly, or even swallow. Despite the tears and heart-wrenching frustration, Martin fought on bravely and learned digital painting in 2005.
The journey was never smooth for Martin, but through faith, hard work and perseverance, Martin created an amazing record of more than 160 artworks before he passed away peacefully on 13 April 2009 at age 40. Though Martin's life was short, he had lived it to the fullest by creating value, touching hearts and transforming lives with his inspiring creations!
At the heart of Martin's dynamic, bold and inspiring digital art pieces lies the notions of love and compassion – the unwavering pillars of strength that rejuvenated and anchored his purpose of existence amid the storms of life. Feel the sparkle of love and compassion in his artistry as the ripples of hope bring a tranquillity of light into your life!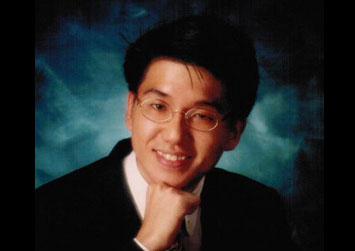 LEAVING AN ETERNAL LEGACY OF VICTORY
This article was written by Martin in March 2008 for Creative Life, a monthly publication of Singapore Soka Association (SSA). He shared about his journey from the initial heart-breaking realization of the seriousness of his medical condition to the life-changing breakthrough and freedom he experienced through creating digital art.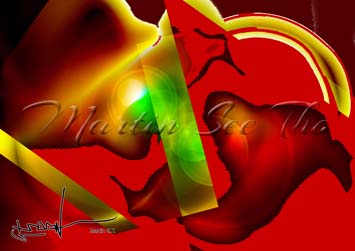 MARTIN'S LIFE MISSION
Martin believed that his mission in life was to Create Value, Touch Hearts and Transform Lives. This permeated through his relationships with family, friends as well as in the many art pieces he created.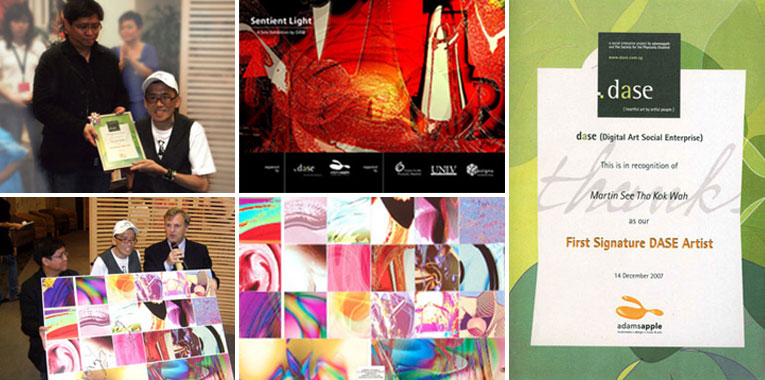 DASE SIGNATURE ARTIST
In 2007 during his first solo exhibition, Martin was presented with a certificate recognising him as the first Signature DASE Digital Artist by Michael Goh, CEO of DASE.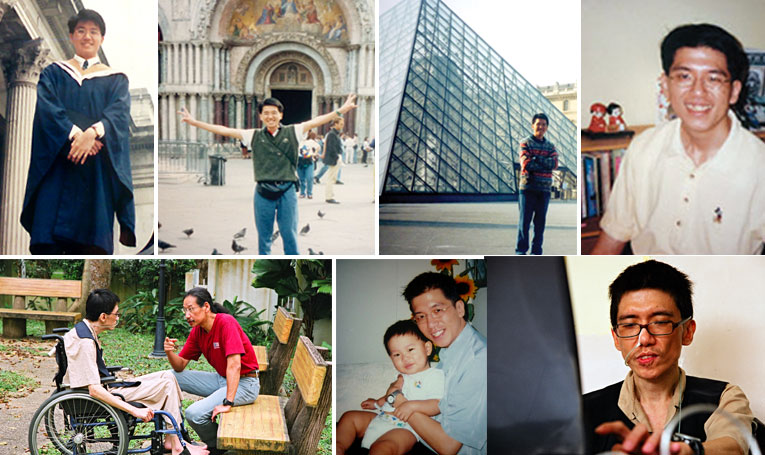 CAREER
Digital Artist (Dec 2007-Apr 2009)
Clinical Coder (2001-2003)
Parkway Health Group
Trainee Teacher (1999-2001)
National Institute of Education
Project Designer (1996-1999)
Diethelm Engineering Pte Ltd
Design Engineer (1994-96)
Singapore Technologies Automotive
EDUCATION
National University of Singapore (1997-1998)
MSc in Advanced Steel Design
National University of Singapore (1991-1994)
Bachelor of Engineering (Mechanical)
Victoria Junior College (1986-1987)
Victoria Secondary School (1982-1985)